NY-LA by Herman Pretorius
A project comprising original drawings, archival prints and NFTs
NY-LA is a limited series of 120 unique artworks created by Herman Pretorius. Each piece is minted as an NFT (Non-fungible token) on the Ethereum blockchain only once and is available for purchase on the OpenSea NFT marketplace. The 120 pieces are released (dropped) 10 at a time until drop sells out.
Each unique NFT is accompanied by printed and hand drawn artworks. Owners of an NFT may contact the artist via DM on Twitter or Instagram to arrange for purchase and delivery of an archival pigment print or a unique one-off drawing by the artist. Each unique artwork has a limited number of archival prints between 2–10 that will be revealed upon first sale of each NFT.

The Process
NY-LA started out as drawings based on certain rules resulting in satisfying artworks with 2 shapes reminiscent of NY & LA. Once the rules were satisfactorily refined a computer program was written to apply the rules and generate square images where the composition, shapes and colors are unique for each iteration of the program.
Available options
NFT: Limited to 120 unique NFTs, available for purchase on OpenSea NFT marketplace.
Prints: Edition of between 2–10 per NFT, Archival pigment prints, 7.8 × 7.8 in (20 × 20 cm).
Drawings: Limited to 1 drawing per NFT, pen and colour pencil drawing on acid-free ivory colored paper, 7.8 × 7.8 in (20 × 20 cm).
Get in touch with the artist
OpenSea: NY-LA on OpenSea
Instagram: @sizeight
Twitter: @sizeight
Discord: NY-LA Server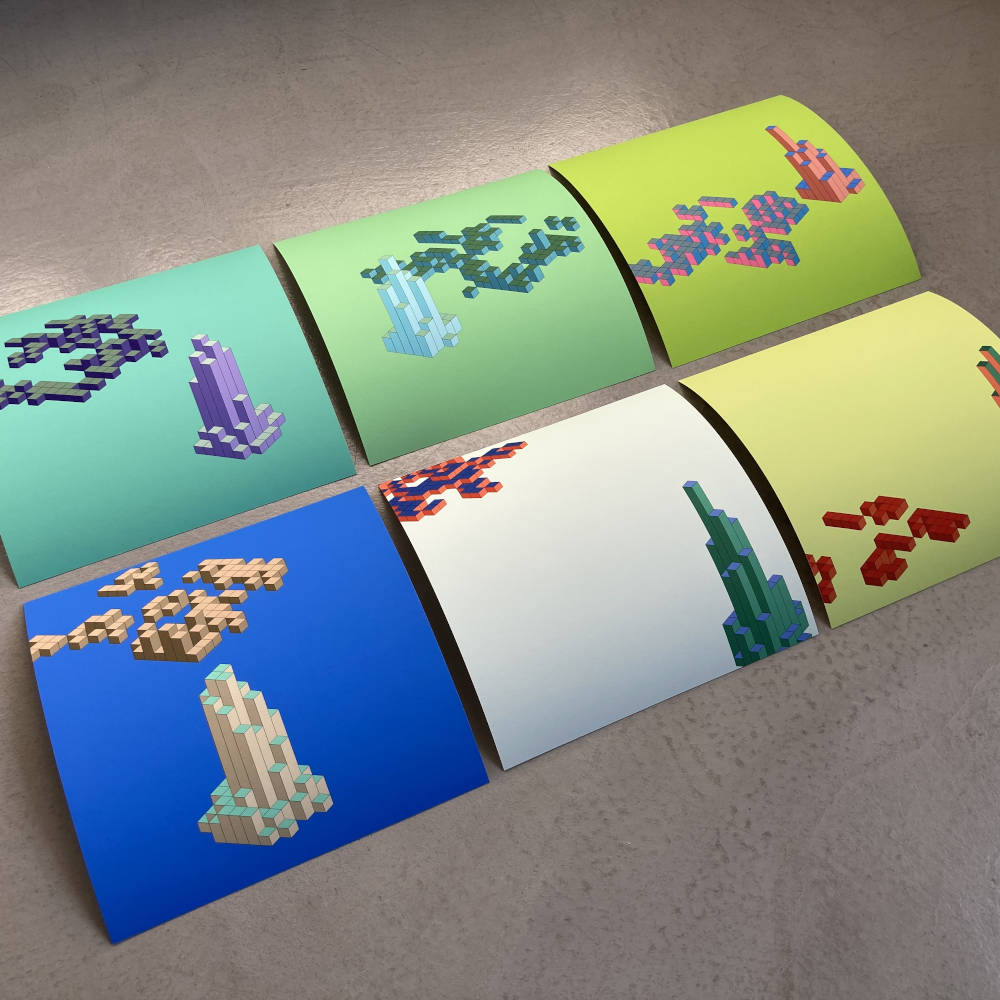 NY-LA archival pigment prints